Marcy Sherman, President and CEO
Marcellette (Marcy) Sherman CAE, CFRE is the Founder and CEO of Collabor8 Advisors, a comprehensive fundraising consulting firm specializing in philanthropy consulting for municipalities, non-profits and associations.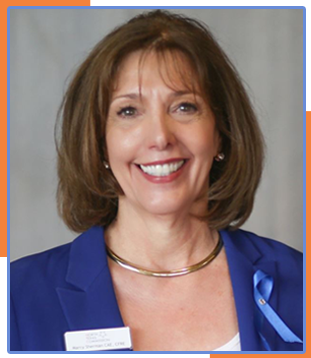 Marcy founded Collabor8 Advisors with the goal of helping cities benefit from public-private partnerships, linking corporations and philanthropic leaders to meaningful and long-standing community initiatives. Marcy brings over twenty-five years' experience in discovering and exploring innovative major fundraising opportunities for a variety of organizations. She has played a leadership role in a number of entities serving the non-profit and association communities.
Prior to founding Collabor8 Advisors, Marcy served as Interim CEO and Executive Vice President of the North Texas Commission, a unique public-private association that drives large impactful regional projects benefiting the robust 13-county North Texas region. During her 13-year's at the NTC, Marcy developed an extensive and valued network of relationships among corporate, civic and philanthropic leaders, building relationships that help organizations and projects thrive.
She served as President of Marcoa Publishing, a leading publisher of high-quality publications for business associations and chambers of commerce nationally.
Marcy was recognized as one of only 25 executives worldwide who have earned the highly coveted non-profit leadership credentials: CAE (Certified Association Executive) and CFRE (Certified Fund Raising Executive).
In addition, she is a Commercial/Instrument rated fixed-wing pilot with 1800 hours flight time.